Investing in real estate in the Caribbean is easier than you think. We have the properties, agents, lawyers, custom home builders and lenders! Your dream is within reach and we have the resources to help you make your dream come true.
Buy or Sell
Looking to buy a new property or sell an existing one? Ushombi provides an easy solution!
Coastal Engineering Firms
International Tax Attorney / CPA
Check out
Featured Properties
View list of our short listed properties
Meet Our
Featured Agents
Get in touch with professional real estate agents around the Caribbean!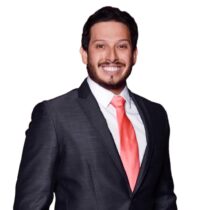 Ushombi can help you navigate the complexity of purchasing property throughout the Caribbean.
Ushombi has been a great tool for our agents to promote their listings across the USA. Our agents are helping clients all over the USA to find the home of their dreams. We are excited to be part of the Ushombi revolution in real estate across the Caribbean.
Check out recent
Blog
From real estate industry and beyond.
Your Best Bahamas Real Estate Connection The Bahamas, a destination that is so idyllic for…
Secrets of Turks and Caicos Real Estate Turks and Caicos real estate is HOT right…
Unlock The Full Value Of Your Waterfront Property Here at Ushombi we are always thinking…
Connect With Us
Don't know where to start ? Send us an email and we will get in touch with you!